Nathalie Erin & Frédéric Durieu
L'invitation au voyage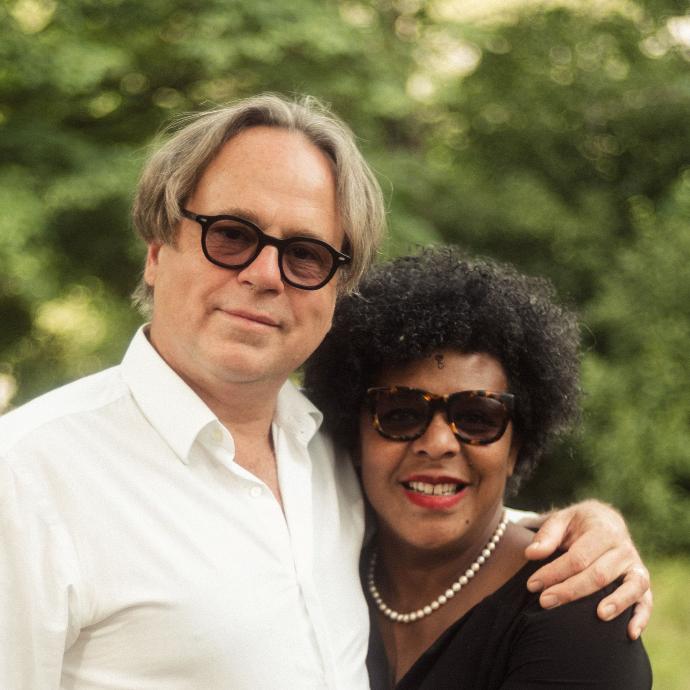 "Because the world sometimes stops to be better observed or ...
to look at us ..."


Their work often reflects their perception of the world and of Nature, which must be protected and respected. Like butterflies, they take us into their universe and leave us wondering about our place in it.

The pictures are in augmented reality. Contact us to know more.

We believe in the hidden beauty of the world.
We reveal its poetry and emotion through our art.​

​Frédéric Durieu, a polytechnician and artist, has been writing programs and using computers to make art for nearly 30 years. A pioneer in this field, he has exhibited his interactive works in major museums such as the Centre Pompidou, the Design Museum in London, the Museum of Modern Art in Paris and the Palais de Tokyo. He has created installations for several well-known brands, exhibitions, events and shows. His work has also been awarded numerous prizes such as the Prix des nouvelles écritures de la SACD, the Grand Prix de la SCAM and the Grand Prix Moebius International.
The treatment of image and movement in her programmes is unique and surprising.

Nathalie Erin, former conservatory student, singing teacher and artist, has a great sensitivity to the world around her, which inspires them in their co-creations today.

The Nature that surrounds us​

It is this world, which is so dear to their hearts, that Frédéric Durieu & Nathalie Erin wanted to show and create, namely that of the Nature that surrounds us. Their aim is to show how magnificent the elements that make it up are and how Nature is itself a work of art. Their work reflects their perception of the world that must be protected and respected. Through their paintings, they put us back in the centre as if we were a butterfly. Why does the butterfly appear so often in the images? The butterfly is an extremely fragile creature that is gradually disappearing from the Earth. As a child, Frédéric Durieu raised them, such as the Peacock of the Day, which is now their signature.


Bosco

Oeuf aux fleurs
Astriking beauty, poetry, magic and originality​

Their digital works are declined in paintings but also in interactive installations reacting with the sound, the image, the movement of the spectator, in animated sets of live shows. Whatever the medium their art takes on, it remains imbued with a striking beauty, poetry, magic and originality.