Catherine MENTIOR
Energies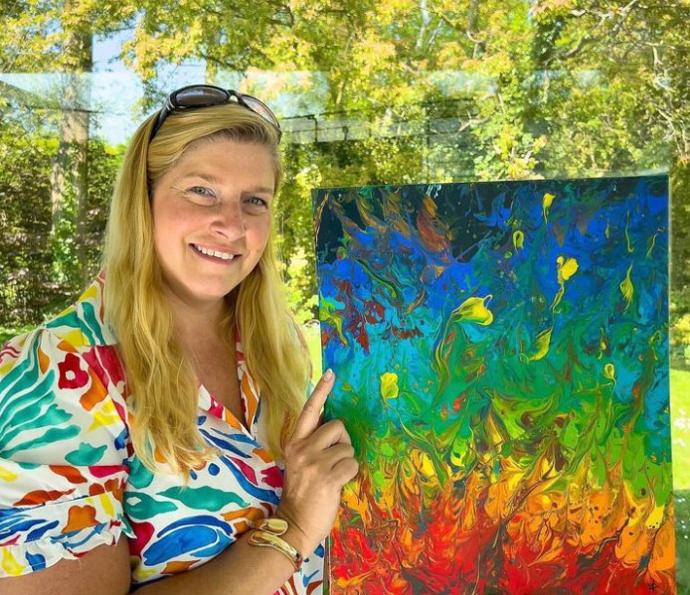 "Life is an extraordinary garden filled with beauty, colors and energies."


Catherine Mentior is a Belgian painting artist. A lover of bright colors, her touch is energetic and full of movement. She likes to let the colors slide on the canvas and mix cheerfully. Catherine also produces abstract canvases which essentially refer to the 4 elements; the sun, the water, the plant soil and the energies in the air.
Energies and Incandescence
The first room refers to green and vegetable energies, in a harmony of blues and greens.There are references to nature, water from rivers and the sea, and vegetation. While the second "Incandescence" room lights up with warm colors to evoke the sun, heat and fire.


Fairy Garden 2

Red Illusion
The beauty and the forces​

The whole, made up of contrasts, forms a whole and reminds us of the beauty and the forces that surround us and what gives us energy on a daily basis.

Green Energy
These abstract paintings full of colors regularly illuminate the walls of restaurants, hotels, offices and shops where Catherine creates exhibitions in harmony with the decor, furniture and environment. She exhibits for the moment mainly in Belgium.